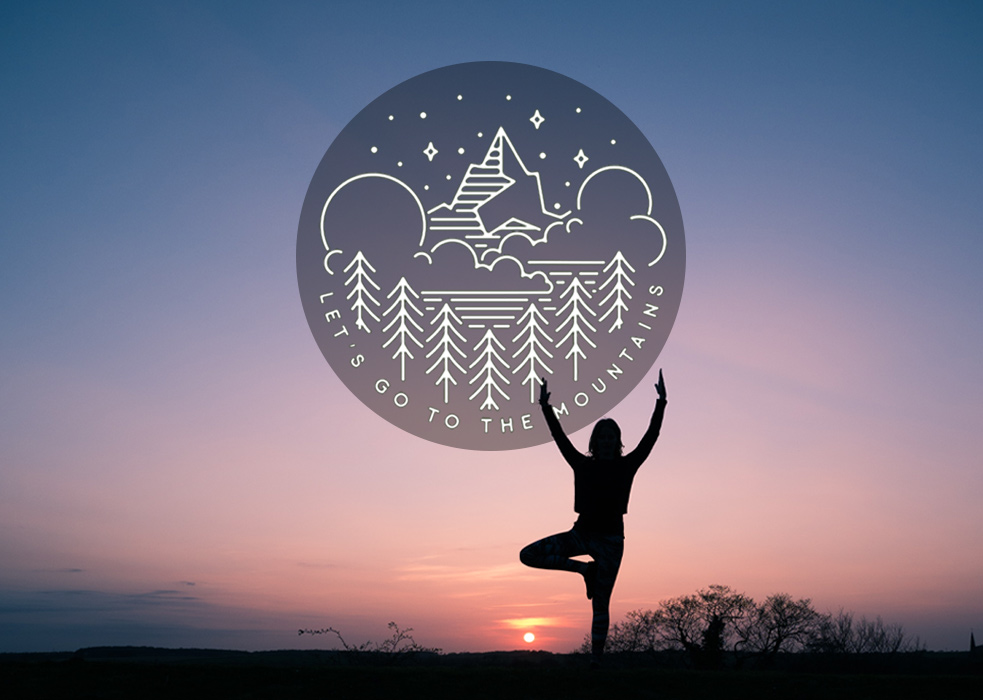 Weekend of Wilderness Yoga Retreat
JUNE 12 – JUNE 14, 2020 | THE CATSKILLS

Get off the grid in New York State's Catskill Mountain Range for a nature inspired yoga retreat! Enjoy the fresh air and mountain scenery with vegan/vegetarian meals, 5 yoga classes, meditation, hiking, workshops and more! Restore your body and mind with our certified yoga teachers, Reiki masters, chakra and energy healing circles, and optional workshops! There's also plenty of time for exploring the area, which includes the lake at Gilbert Lake State Park, Cooperstown, Oneonta and more!
Yoga Retreat Details & Booking Information
Book Before May 1st and receive $25.00 off!
The Camper
$375
Bring your own Tent and set up anywhere on the property! *
The Cuddler
$475
Includes Shared 10'x14' tent with bedding and seating….. All set up before you arrive. *
The Solo Glamper
$575
Includes Private 10'x14' tent with bedding and seating….. All set up before you arrive. *
* All yoga, food, non-alcoholic drinks and workshops are included at ALL price levels.
10% of all proceeds will be donated to Susquehanna ASPCA

"Give, even if you only have a little" – Siddhartha Guatama

Yoga Retreat Instructors
Additional instructors to be posted soon!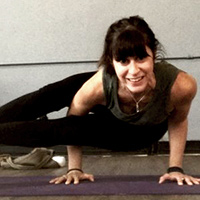 Emily Sobel
A mother of two, Emily knows how important it is to relieve stress. She believes that yoga is not just for the body as a form of exercise but an aid in calming the mind. With a background in art and music, Emily's approach to teaching yoga is always creative and spiritually fulfilling. Her goal is to share the positive effects yoga has had on her. The focus on alignment is also weaved lovingly into her classes. Emily's training includes 200 hr RYT, Rasa restorative certified 1&2, intro to Ayurveda, and bridge to Lotus flow.
---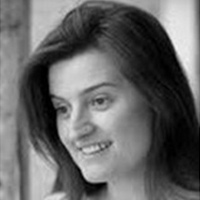 Jen Johnson
Jennifer Johnson is an 800-hour advanced certified Jivamukti Yoga teacher with over 20 years of teaching experience. She has taught classes, workshops and lead retreats throughout the US and Mexico. A registered nurse since 2010, she seeks to bridge the healing modalities of Yoga and meditation with the western medical model. She currently works full time at Riverview Medical Center in Red Bank, NJ. When not teaching, Jen enjoys singing, dancing and working in her garden in Atlantic Highlands.
---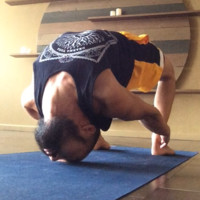 Christian Cafe-Almazan
Christian found yoga while attending Brookdale Community College in February 2016. His interest in the practice also brought him to try yoga at the gym. After daily and consistent practice he enrolled into the Life of a Yogi 200-hour teacher training of July 2017 with Sri Dharma Mittra. In the months of August and November of 2018, he continued to study in Sri Dharma Mittra's Life of a Yogi 500-hour teacher training. He has also studied with Gokulacandra in the Gokul Hatha Yoga 200-hour teacher training during September and October of 2018.
Schedule
Friday, June 12
10am – 12pm – Arrivals
1 – 2pm – Light Lunch And Welcome
3 – 4pm – Pramayama with Dharma talk with Sally El-Sadek
5 – 6:30pm – Yoga Flow with Sally El-Sadek
7:30pm – Italian Style Dinner
9:30pm – Campfire
Saturday, June 13
7:30 – 8:30am – Continental Breakfast in the Porch
9 – 11am – Jivamukti Yoga with Jen Johnson
11:30am – 3:30pm – Afternoon Adventure – Hike at Gilbert Lake, Lunch, Free Time in the Park + Optional Workshops Available
4 – 5pm – Free Time
5:30 – 6:45pm – CBD Yoga Flow with Emily Sobel
7:30pm – Vegan Crabby Patty Dinner
9:30pm – Earth Circle
Sunday, June 14
6:30 – 7:30am – Sunrise Hike
8 – 10am – Bhakti Yoga with Christian Café Almazan
11am – 12pm – Full On Brunch in the Porch
1 – 2pm –Departures
Workshops
Forward Fold Workshop with Jenna L.
Natural Healing Herb Workshop with Sally El-Sadek
More Workshops May Become Available!
Vegetarian Menu
Please notify us of any known food allergies or dietary constraints before the event.
Snacks & Beverages
Snacks & beverages will be available throughout the day and feel free to BYOB.

Snacks: Fresh Fruit, Granola Bars (v)
Beverages: Tea, Coffee, Water, Juice
Friday Menu
Lunch (1pm): All Vegan Carrot and Ginger Soup with a Raw Rainbow Thai Salad and Rustic Baguette
Italian Style Dinner (7:30pm): All Vegan Raw Pesto Zoodles with Meatballs, Raw Tomato Salad with White Beans and Garlic Bread
Dessert: Raw Tiramisu and Fresh Berries
Saturday Menu
Continental Breakfast (7:30am): Granola, Fruit, Assorted Juices and Mixed Pastries
Picnic Style Lunch (12:00pm): All Vegan Sandwich Options of Raw Hummus, Spinach and Grated Carrot on Raw Coconut Wrap OR Tofurkey and Vegan Cheese on Ciabatta Roll with Mustard and Mayo. Both served with fresh local apples and kettle cooked potato crisps.
Vegan Crabby Patty Dinner (7:30pm): All Vegan Crab Cakes, Roasted Potatoes, Raw Asparagus and Orange Salad with Homemade Coleslaw.
Dessert: Raw Bliss Balls, Vegetarian Almond Cake, and Stewed Fruit
Sunday Menu
Full On Brunch (11am): Tofu Scramble or Organic Egg Option with Tots, Grilled Tomatoes and Avocado Toast
Contact Us to Reserve Your Spot
If you are interested in attending the Weekend of Wilderness Yoga Retreat, fill out the form below or call Eleanor James at 732-895-3246 for more information.