Sparrow and Brambles is a design company built on a passion for creativity and a deep love for the environment. Started in 2008, Sparrow and Brambles began its focus in landscape design for residential homes throughout New Jersey. For the last several years we have grown to incorporate other forms of design into our business including outdoor playscapes, treehouses, furniture design and "green" household goods. We have brought garden design and woodworking together to focus on what has always mattered the most to us: designing our environments in a sustainable way.
Eleanor James and Frank Toth, husband and wife team, have created a wide spread client base throughout New Jersey and are known for their environmental practices. They focus on listening to clients' goals, responding promptly, and delivering the products that are expected. The team, including environmental guru Michael-Paul Raspanti, takes great pride in selecting materials that are local, sustainable, and limiting in waste. They offer many options to create beautiful indoor and outdoor spaces that are conscious to the environment and hope to educate clients and their children on the importance of green living.
Every business uses energy and resources and creates waste. The construction industry is no exception. How can we reduce waste and limit our energy use in the design industry? Sparrow and Brambles not only provides green design solutions, but practices sustainability in its every day functions. Practices like using fuel efficient vehicles, printing on 100% recycled paper, supporting local businesses, limiting single use plastics, conserving water and electricity, composting, and recycling all paper and plastics are just a few ways that we lead by example in our every day lives.
Sparrow & Brambles, LLC
33 Casino Dr., Farmingdale, NJ 07727
P: 732 895 3246
OUR TEAM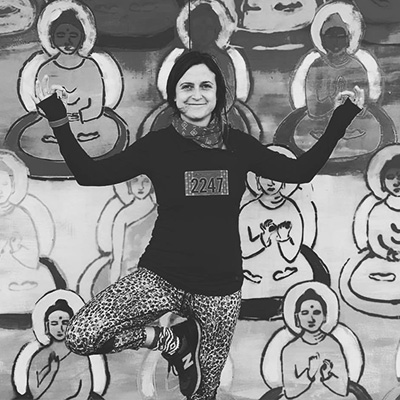 Eleanor James
Landscape Designer / Owner / Environmental Protector / Artist
Eleanor graduated from Rutgers University with a BS in Landscape Architecture and additional studies in Plant Sciences. She has been practicing specialty gardening and landscape design for over fifteen years. Her design focuses on blending classical English gardens with simple clean lines to capture the beauty of nature in an organized manner. This signature style has brought her awards in NJLCA and her gardens have been featured in New Jersey Garden Tours several times. As her style progresses, so does her commitment to ethical design and treatment of the land. She thrives on bringing environmentalism and sustainability into the back yards of all her clientele. She spends free time outdoors with her two kids and dogs, painting in her studio, or practicing yoga.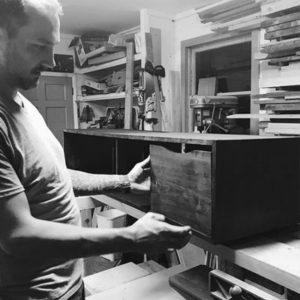 Frank Toth
Woodworker / Owner / Maker of Things / Artist / Horror Film Buff
From childhood, Frank has always been a maker, a creator, and a builder.  His artistic mind led him to obtain formal training in Industrial Design. Now with an eye for detail and craftsmanship, Frank concentrates on custom furniture and housewares utilizing a variety of wood species.  He enjoys reusing and re-purposing materials when the opportunity arises and is always up for a challenge. When Frank is off the clock, he is watching horror flicks, making bad dad jokes, and teaching his kids the value of creativity.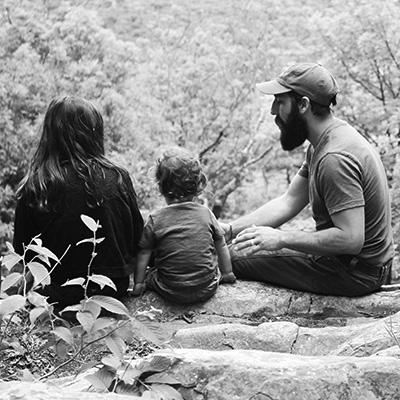 Michael-Paul Raspanti
Natural Playscape Design Specialist / Marketing Manager
A builder of ideas and things. Lover of nature and time spent with his family. Michael-Paul is a huge advocate of connecting people, especially children, to the natural world. That's why at Sparrow and Brambles M-P designs, builds and creates Nature Playscapes for residential and daycare centers. He believes when a child is closely connected to the natural world they grow and advance both mentally and physically. When Michael-Paul isn't creating the latest Natural Playscape he can be found in his garden, in a kayak on the Navesink, or hiking with his family and crazy dog Izzy.